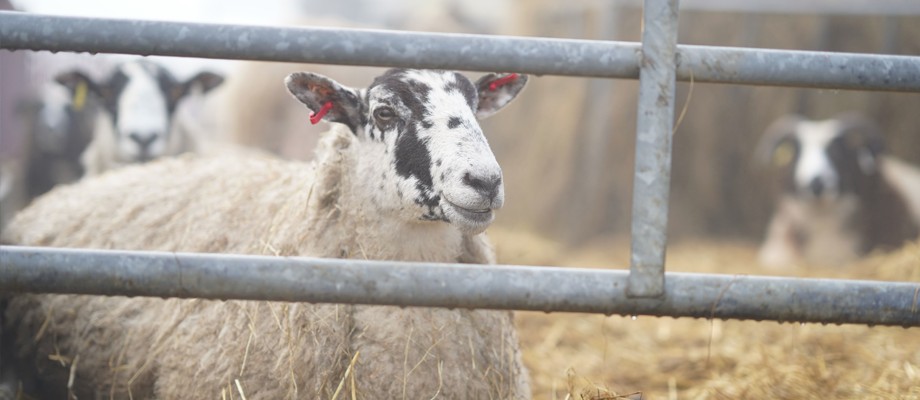 Sheep
Our vets want to help sheep farmers maximise their returns whilst ensuring the highest possible welfare standards in their flock. We offer a range of services for flocks of all sizes but please don't hesitate to contact us to discuss your flock's individual needs.
Fertility
Our team is keen to help farmers optimise sheep fertility. We offer breeding examinations before tupping to ensure rams are up to the job expected of them. We also offer vasectomy operations to help ensure a compact lambing period and can advise on protocols for synchronization or advancement of the breeding season.
Lambing Club
Membership of the Lambing Club is available annually. For a single payment at the start of the season, you get unlimited access to substantial discounts on lambings and caesareans. The team is always happy to visit the farm or to see sheep at our Burcote Road surgery.
Disease Monitoring
We encourage monitoring for infectious diseases within flocks, whether this is through targeted blood sampling of high risk animals (often those who have aborted or are skinny) or through a formal accreditation scheme and our team is happy to advise on which approach is best for you and your flock.
We firmly believe in a proactive approach to prevent problems and regularly carry out trace element testing of flocks pre tupping and metabolic profiles pre lambing. Regular worm egg counting can be carried out through our in house laboratory.
Should disease outbreaks occur we have excellent post mortem provision available through regional laboratories or at the surgery.
Lameness
We recognise lameness as one of the biggest problems affecting the sheep industry and are happy to advise on reduction and prevention strategies using the Five Point Plan.
Flock Contract
Our Flock Contract is designed to allow farmers to spread the cost of routine work over the year. Each contract is bespoke to the farm but can include ram fertility testing, routine blood sampling for infectious disease and metabolic profiles pre-lambing (with a budget for annual testing costs), investigation of abortions via blood sampling or submission of aborted lambs, worm egg counts and flock health plan reviews. All Flock Contract clients also receive discounts on vaccines, membership of the lambing club, lambings and caesareans and any workshops run by the practice. For more information or to receive a quote for your farm, please contact the surgery.
Flock Health Planning
Herd and flock plans are an important part of our job at Towcester Farm Vets. These plans are a chance to discuss records and review current protocols and performance on your farm. It's also a great time to discuss goals for the business and what plans we can put in place to achieve them.
Whether this is part of the Red Tractor Assurance Scheme or as an ongoing review for the farm, health plans enable us to discuss any areas of concern and identify any changes that can be implemented to address them as well as discussing new areas of best practice according to the latest research. Our aim is always to try prevent problems wherever possible to make life easier for farmer and animals and also saving money too!
Contact our clinic for more information on how Towcester Farm Vets can help your sheep – 01327 350239.