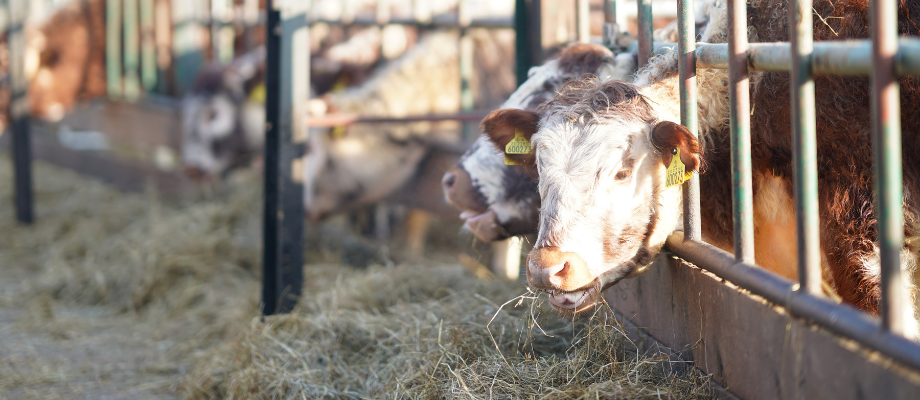 Beef
Our vets are passionate about supporting beef farming clients; maximising returns and increasing animal health on farm. We work with a wide range of commercial and pedigree beef herds and we can tailor our service to you and your animals. We understand that disease management, nutrition and mineral status need to be considered in order to get the best results from your herd and maximise returns.
Infectious Diseases
We believe that healthy animals make happy and productive herds. Our vets have extensive experience in infectious disease testing, whether the herd is aiming for accreditation under a health scheme or monitoring on-farm to ensure optimum performance. The practice is a proud supporter of BVDFree and was named BVDFree Vet Practice of the Year in 2017. We also have a number of BCVA Accredited Johnes Veterinary Advisors to enable us to help farms comply with the National Johne's Management Plan. TB is an important infectious disease that can have a huge impact on cattle farms and we have two TB Advisory Service trained vets who are available to offer advice and support to help farms become more resilient in the face of this disease.
Herd planning
Managing herd and flock plans are an important part of our job at Towcester Farm Vets. These plans provide an opportunity to discuss records, review current farm protocols and performance on your farm. It is also a good time to discuss business goals and how best we can aim to achieve them.
Whether this is part of the Red Tractor Assurance Scheme or as an ongoing review for the farm, health plans enable us to discuss areas of concern and identify changes which may be implemented in order to improve the smooth running of the farm. New areas of best practice according to the latest research can also be discussed at this time. Our aim is always to try prevent problems wherever possible.
Beef Contract
Our Beef Suckler Contract is designed to allow farmers to spread the cost of routine work over the year. Each contract is bespoke to the farm but can include pregnancy diagnosis, bull fertility examinations, disbudding, routine blood sampling for infectious disease (with a budget for annual testing costs), worm egg counts and herd health plan reviews. All Beef Suckler Contract clients also receive discounts on vaccines, calving and caesareans and any workshops run by the practice. For more information or to receive a quote for your farm, please contact the surgery.
Defra duties
All our farm vets are registered local veterinary inspectors able to perform TB testing for routine herd, short interval and pre-movement testing, as well as anthrax and abortion enquiries. We can also certify beef cows for export.
Contact the clinic on 01327 350239 for more information.