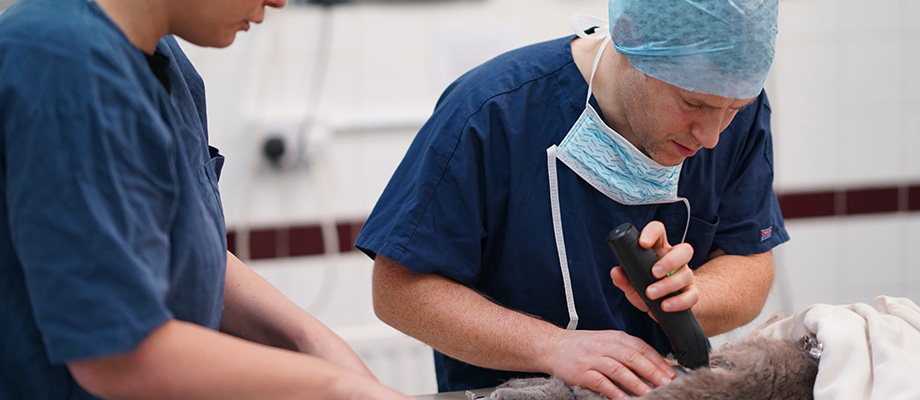 Emergency care
Our team knows that we often will not see our clients until it matters most. If your pet needs us, rest assured our veterinary and nursing team are on-hand 24 hours a day, 7 days a week.  Please do not hesitate to call us on 01327 350239.
Our team are experienced at dealing with stressful situations and we do our best to give clients choice in the way their pet's healthcare is managed. We know that the pets that come through our doors are family members and friends, so we treat each one as our own. If your pet needs to be hospitalised for a period of time, we have nurses onsite 24 hours a day to keep them as comfortable as possible, ensuring regular toileting, bed changes and medication given as required.
Our team is knowledgeable and experienced allowing us to provide internal referrals to leading orthopaedic and internal medicine certificate holders. External practices will also refer complex cases to our team ensuring that your pet receives the best treatment possible.
Our reception and administration team will work with you every step of the way to ensure you are kept informed by our vets. If you would like to chat to our team about our emergency service, please do not hesitate to contact us on 01327 350239.